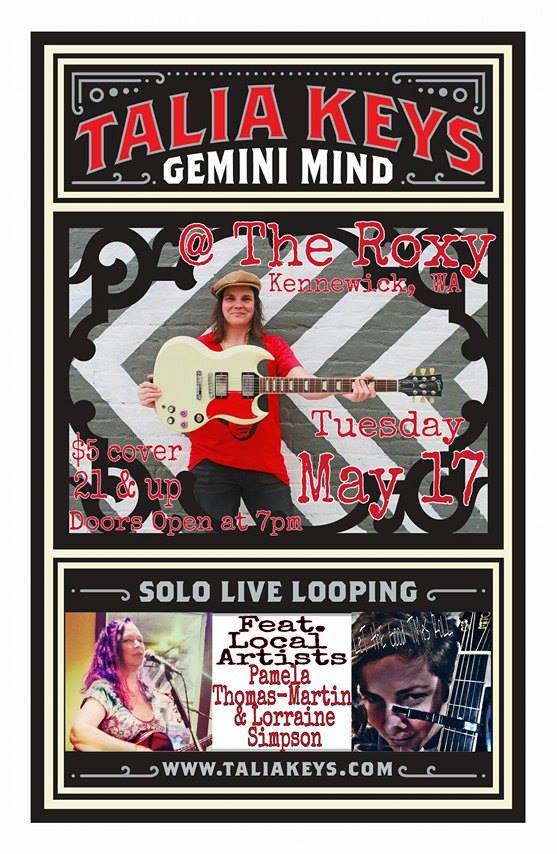 So yeah, it's Monday again. Never really a favorite of well, anybody. The week is shaping up to be awesome though so I'll take Monday as a day before get your stuff together kinda day. Tomorrow night is  one of my favorite artists, Talia Keys, here from Utah to melt faces and spread all around good vibes! Myself along with local favs Lorraine Simpson and Mondo Ray will be supporting and opening the show. I can't wait! Love, love, love Talia and her music and I'm super excited to be involved with this show!
Wednesday is Musician's Circle/Open Mic at American Legion Post 34 and Saturday I'm filling in for my friend Vaughn Jensen as guest host at R. F. McDougall's. Sounds like a great week filled with music and friends. Just the way I like it! 
Be good to each other and follow your own beats!
Pamela